Vera For Target!!
10 more days until the release of 17 wonderful Vera Neumann scarves. Target will be releasing the collection on April 28th.  http://abullseyeview.com/vera-neumann-for-target-style-collection/?sf11730958=1
Vera For Target
Vera has teamed up with Target to bring you great fashion at an affordable price. Target will be carrying 17 different scarves from The Vera Collection. Here is a sneak preview of a few that Target will be giving away! Enter to win!! http://www.stylelist.com/read/a-springtime-prints-giveaway-vera-neumann-for-target/?a_dgi=aolshare_facebook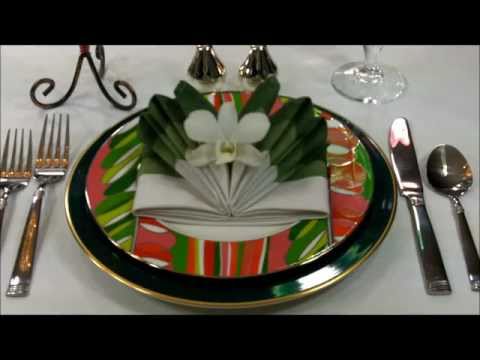 Women's History Month!!!!
               Vera Neumann The Smithsonian inducted Vera into its Resident Associate Program in October 1972 as their first artist and commissioned her to paint the Foucault Pendulum, which still hangs in their offices today. The institute launched the program "A Salute to Vera: the Renaissance Woman" at the Museum of History and Technology.  In 1975 the Fashion Institute of Technology's Museum...
The Vera Company's New Licensee: Propac Images
Last week at the Gift Show at Americasmart in downtown Atlanta, The Vera Company's new line of licensed product–wall art with Propac Images–made it's debut. Wall art is such an amazing product to display Vera's work since all of it began as original pieces of art. Propac's new  collection of Vera's art is uplifting, happy, and inspirational–full of pieces to brighten up any room. Samantha...
Vera gifts at Crate and Barrel!
This Holiday season, Crate and Barrel is featuring some great gifts by Vera! Stop by your local Crate and Barrel store or check out their holiday catalog for more details. The Vera Candy Jar dishtowel or matching apron is a festive addition to any kitchen at Christmastime! The Vera book makes a great addition to your coffee table any time of the year!
So Very Very Vera! Vera and Crate & Barrel
Vera is currently being featured in Crate and Barrel's early Fall catalog! The festive Farmer's Market print on the dishtowel, potholders, and apron is one of our favorites. Keep an eye out for the catalog in your mailbox this month, or go to Crate and Barrel's website to grab the Farmer's Market collection to update your kitchen for Fall!
The Vera Company in Atlanta Magazine
The Vera Company is featured in this month's issue of Atlanta Magazine "Big Ideas: The BEST of What's to Come." We had a great time having them visit the office and they did a wonderful multi-page spread on The Vera Company–who Vera was and where the company is going. If you live in or near Atlanta, the magazine is on newsstands now! If not, you can still check it out online...
Vera in July's Marie Claire
A Vera scarf from our Fall 2012 collection is featured in July's Marie Claire with Blake Lively on the cover. Pick up a copy and let us know what you think!
Vera at Crate and Barrel
                    Crate and Barrel has recently teamed up with The Vera Company to create a fun and colorful new line of kitchen linens and accessories for Spring 2012. Slices of carrots, tomatoes, cucumbers and other garden favorites align in whimsical and vibrantly colored patterns by renowned designer Vera Neumann. Insalata (pictured above) is one in a series of archival Vera prints released...
CFDA Impact and Vera
Vera is featured in the CFDA's (The Council of Fashion Designers of America) new book IMPACT: 50 Years of the CFDA. The book covers the past 50 years of Fashion and Designers and has decided to include Vera Neumann in their retrospective! "Known for her bold use of color and brilliant designs, Vera's artwork is still immediately identifiable today. She believed that fine art...
MAC Cosmetics Vera Collection
The past few weeks have been very exciting here at The Vera Company! Debuting this week in all MAC retail stores and department stores (Macy's and Bloomingdales) with MAC counters is the MAC/Vera Neumann collection for Spring 2012!  This limited edition collection features Pealmatte Face Powder, Pearlglide Intense Eye Liner, Crushed Metal Pigment, Plushglass and Nail Lacquer with a Vera...
Check out this Vera Retrospective on the... →
Inspiration, by Vera
                  Inspiration. Anyone working in design is on a constant search for it. We make inspiration boards, scour blogs and virtual pinboards and fill our heads and our lives with things we hope will make us better designers. Working for a company that houses the archives of an artist that so many claim to be their own "design resource" leaves no shortage of inspiration....
Featured in The Huffington Post
Today we're being featured on the Huffington Post's new Home Design blog Stylelist with a post on Vera and Inspiration written by yours truly :) Please take a look and like, retweet, and comment if you want more content on Vera and her design inspiration to be featured on Stylelist! Inspiration, by Vera on Stylelist
(Love) The Signature Scarf
Love this post from Picnic by Ellie on The Signature Scarf (and Vera, in particular) Check out her other posts for some awesome vintage finds! 
Vera Finds on Etsy
I was browsing Etsy this morning and stumbled upon these adorable "Vera" ladybug stud earrings! It piqued my curiosity for what other great Vera finds are out there in Etsy-land. Here are some of my favorite Vera finds on Etsy: Ladybug Studs: The Big Green Giraffe on Etsy Repurposed vintage pillows: Say so Design on Etsy Beautiful Vera napkins! I've never seen napkins...
When was my Vera scarf made?
One of the questions we get the most often is how to figure out when your Vera scarf was made. Looking at the logo is the best way to figure out the date of any of your Vera products. When the signature is very small and looks as though the letters are all the same size, that scarf is from the 50s. These scarves are from the late 50s, so the V is a bit bigger than the rest of the signature. The...
We are loving this look!
Check out Angela's lovely blog!